Vt Wonen is one of Hollands major leading Interior magazines. If you had the change to have a look at the magazine or on their website | VT Wonen |you are probably aware of the unique and recognizable VT Wonen style.

The VT Wonen Home collection, a range of typical VT Wonen products, is for sale in the redesigned online VT Wonen shop and on several addresses |find them here|
This month the new Home collection 2013 has been launched and just like last time there is a beautiful Magalogue filled with inspiration for your home.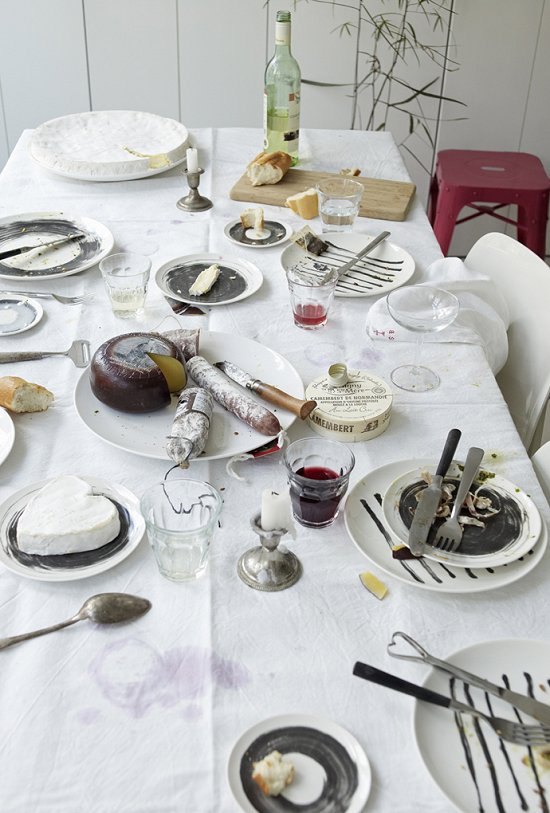 VT Stylist Marianne Luning lives in the city of Amsterdam in a basic white home with black accents. She describes her home as light,cheery, female and nonchalant. And uses several different materials from wood, concrete(look), glass and metal to cotton.

For this magalogue, that is partly photographed in her home, she added VT Wonen Home collection accessories in pink and red to her color pallet. I love the plates in the picture above which are designed by Marianne. The same print is used for the tiles, that you might remember from this post of my home: Tiles and Tajini's You can shop Marianne's style at the VT Wonen shop
The house of Marianne being overall very light, Stylist Linda Pijper has a different look at how she loves her home. She prefers a dark grey pallet, from black floors to blue-grey walls and she loves her home to be a warm and lively mix- and match. She definitely is not afraid to use tough dark colors. In the magalogue you will find many beautiful pictures of her home and a sneak peek of it below.




Absolutely great styling also in the two work spaces above…. do you feel like changing things around already?