Welcome on the other-side and 2021, we made it! No need to tell you it has been tough going through this pandemic for all of us and how normal life kind of was cancelled after March last year. Living on my own I have to admit there were many days I spent alone, and for someone who travels a lot and is always surrounded by people it was not always easy. I know that counts for many of us and I am glad I am blessed with a positive attitude that get me through the long days of lockdown when everyone is more or less living their own life between their own four walls. 
I was lucky to have been able to visit a few interior fairs early last year and worked on an online Salone edition together with some fab Italian brands. Online did not changed that much and I am grateful for the brands I was allowed to work with this year, and happy I managed to keep the blog up and running despite the lack of real life inspiration or design news.

Looking back Summer was great, I spent lots of time on my patio, hang out at an undiscovered city beach in my neighbourhood, together with walks through my beautiful city deserted by the lack of tourists, something that most Amsterdammers, like me were very happy with.
Keeping in touch with family and friends was even more important, I do miss the ordinary spontaneous visits though, our family dinners and coffee with friends and I also really miss the beach. Hopefully this will all come back this year now vaccines are rolling out and I am positive for a beautiful future, happy new year!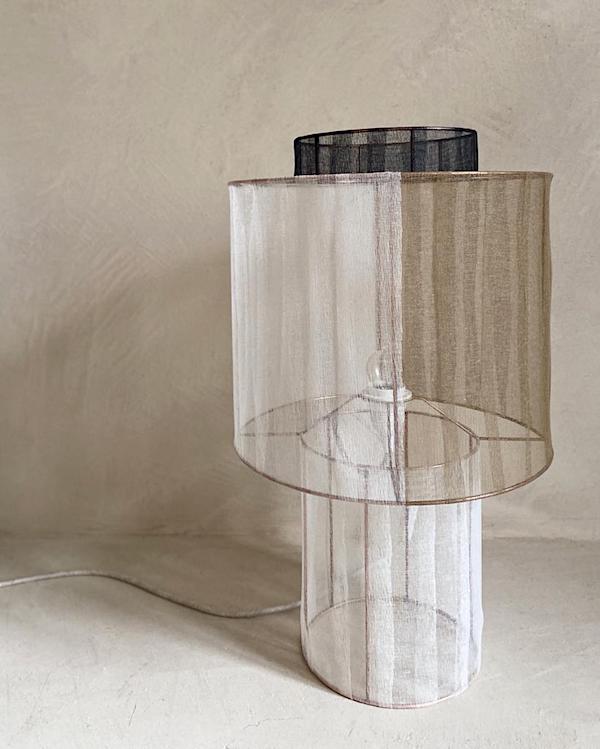 To start the year with I love to show you these images of lamps photographed by Studio AnoukB is a modern day architecture studio for timeless design and photography location. You are welcome by appointment for private shopping treatments. 
// Images courtesy Studio AnoukB
INTERESTED TO SEE YOUR BRAND ON VOSGESPARIS?
GET IN TOUCH WITH ME AT INFO@VOSGESPARIS.COM
JOIN ME ON INSTAGRAM FOR DAILY INSPIRATION