Robuust Amsterdam is a Dutch interior label. Founded during their studies Product Design in 2018 by Industrial Designers Job Althof and Niek Sanders. The company has now evolved into an multidisciplinair interior label. A new-generation of curious designers creating aesthetic and functional interior objects in their most simple forms; minimalist and geometric shapes and circular materials. Working with the best local manufacturers we make future-proof products that are made to last.
Both based in Amsterdam, I was happy to lend them  them some items from my webshop for their latest photoshoot.  Just like me they believe that being surrounded only by essentials that you really like or need, allows you to enjoy your home with a sense of balance and calm.
Buying fewer things allows you to invest more in quality products that bring this feeling of satisfaction, and gives the freedom to be more mindful of the future of our society and planet. Robuust tries to reflect this feeling of minimalism in their designs through simple geometric shapes, long lasting materials and a timeless presence.
A photo impression from their latest shoot with a focus on their Mirror and Coat Rack.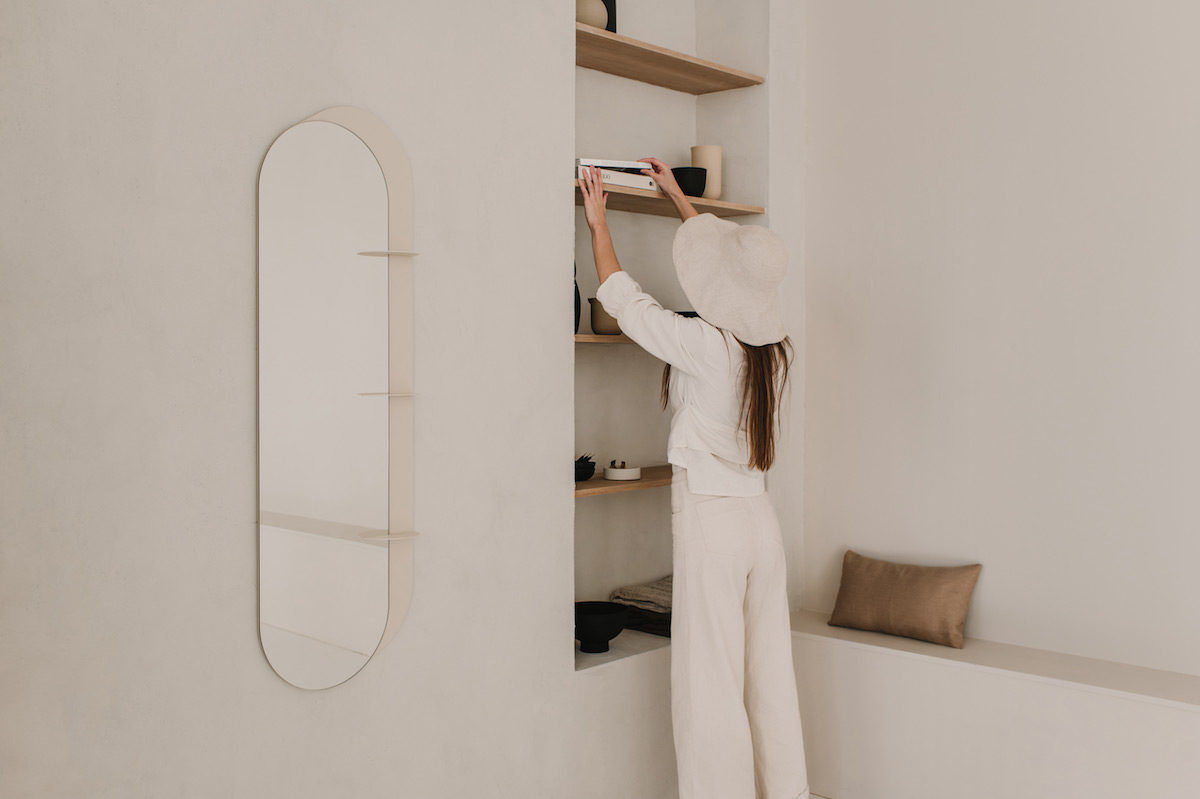 Images Courtesy Robuust Amsterdam