While at my stand at IMM I used the raw wooden cubes by Janua as pedestals, I am also kind of in love with the new and more shiny versions we see around next to the obvious white ones. While stores have always been using pedestals to add a special object in the picture, some people are using them for plants or flowers. My brother still had a pedestal from my family at home from the forties in green ceramic, I personally prefer square forms over the more antique looking round ones and I think they are becoming rather mainstream, nevertheless I like them!
Some weeks ago I wrote a blogpost about the use of pedestals in our interiors and showed you the beautiful pedestals Dutch designer Floris Wubben designed for the stores of Isabel Marant: Pedestals at Stockholm fair and exclusive work for Isabel Marant 
The pedestals used by the fab Oliver Gustaf have a rather weathered look, they bring back old memories of beautiful objects and flee and antique markets in Paris. I have always liked the combination of weathered industrial combined with something contemporary and even shiny. This year I want to focus on beautiful objects while sticking to dark and industrial and I am working on the right place to display them at home and I wouldn't mind a small shiny or marble cube to start with.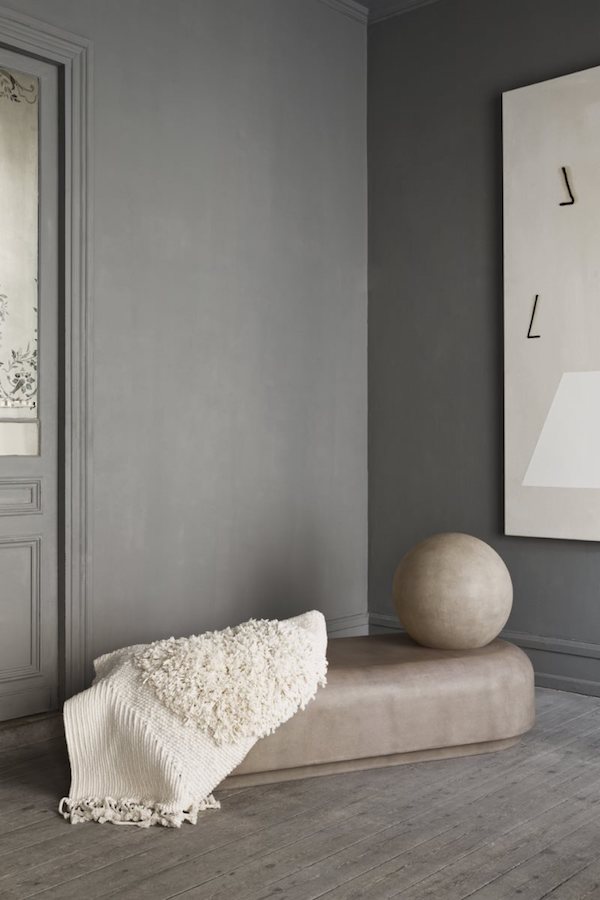 Pictures | Oliver Gustav | Perspective | AMM | Dwell